JEWELRY INSPIRED BY ARCHITECTURE

The jewelry I create is the reflection of my experience as an architect for many years. In jewelry design I use the ideas, shapes and concepts that have been accumulated through years and turn them in surprising, unexpected pieces.


I design each piece of jewelry as a little sculptural object – with great visual impact but without compromising users comfort. Jewelry characterized by timeless design and high quality.
LEARN MORE
New Collection ESSENTIALS
Sculptural statement jewelry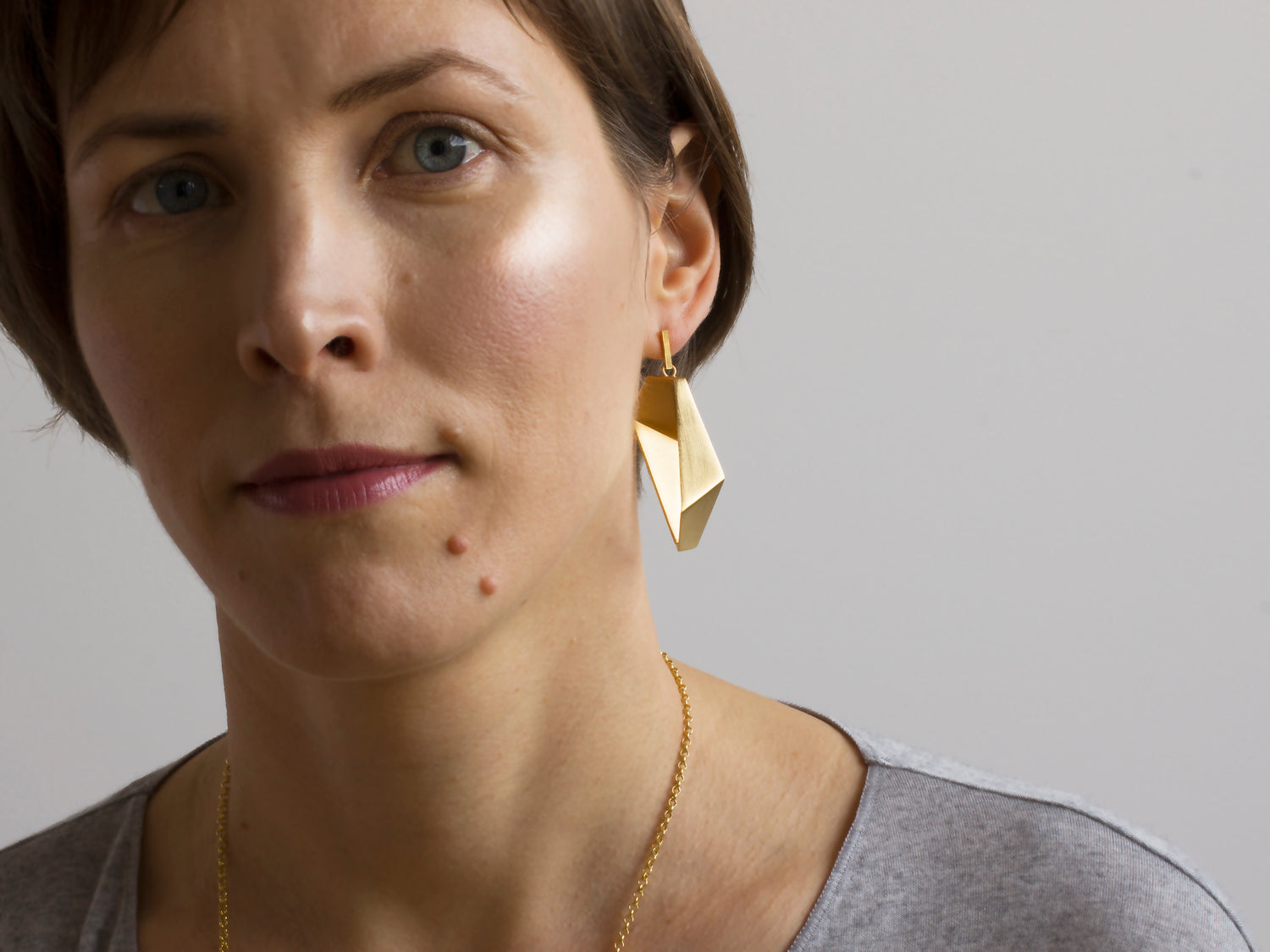 I gave my name for Elina Briede Jewelry as I stand behind every piece of jewelry. High quality design, materials and craftsmanship are the key points I concentrate when making my pieces. I believe in sustainability throughout the whole making process. Timeless design together with high quality delivers jewelry pieces that will last and accompany you through many years.


Timeless design


"Fashions fade, style is eternal" said Yves Saint Laurent

Unique design that is not affected by passing trends. Just like style is defined by your personality, your story, your choices, timeless design of my jewelry will present you to the world just as unique as you are.

High quality products

Quality starts with design. Carefully designed pieces with attention to details, executed to comfortable, wearable yet outstanding jewelry.

Ethical practice

My jewelry collections are always produced in limited quantity to avoid waste of resources and overproduction.

Throughout the production process I always choose more environmentally friendly and sustainable option.
REVIEWS
Beautiful item. Shipping was super fast, and the recipient loved it!- Abigail

Beautiful earrings. Light weight. Thank you. - Tamar

Fast delivery. Earrings are very nice. Have already worn them and was promptly asked about it. Thank you very much! - Alice

Beautiful workmanship and fast shipping. Thank you!- Laine

Very modern design and fast shipping!- Magali

My fiancé absolutely loved this. Wonderfully designed. Beautifully made. I fell in love with it the moment it caught my eye and my fiancé never tires of opportunities to show it off. Thank you!!- Simon